About Us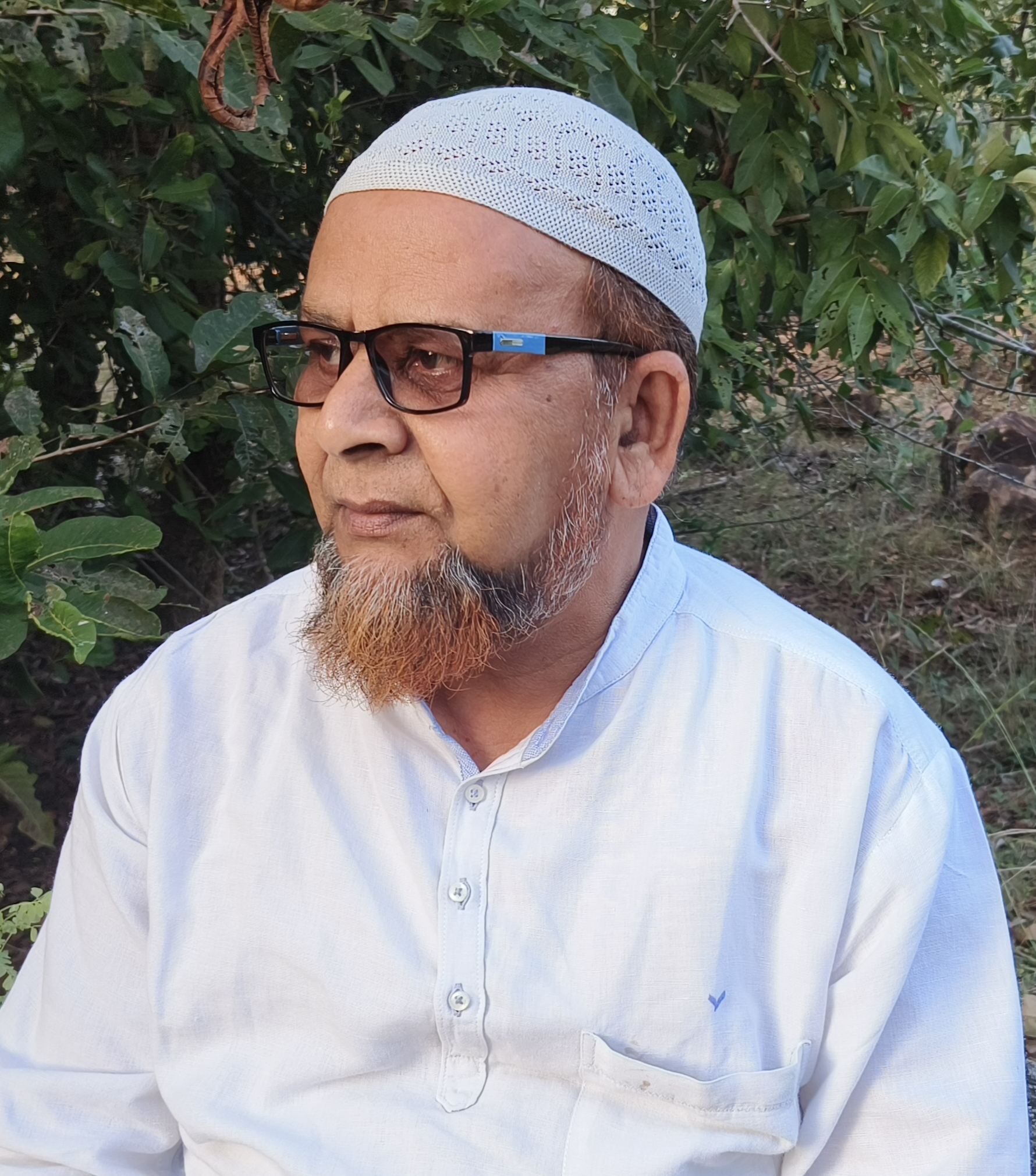 Mr. S. Subhani worked in Girijana Seema Welfare Association from 1983 to 1992. During his service in Girijana Seema he completed his B.A. Degree and M.A. Post graduation in Public Administration apart from attending the typewriting Higher exams of both ENGLSIH AND TELUGU and succeeded. He joined as Typist and got promoted according to his commitment as Office Secretary, Executive Secretary and Training in charge.
He had close working contacts with sister organization Girijana Prajala Sangham. Chaitanya Shravanthi, Vishaka Girijana Prajala Chaitanya Sangam – Polavaram and other groups initiated by Sanghatitha (Network) and Sri. V. B. Chandrasekharan. During 1992 he worked sometime with Dr. P. Sivaramakrishna of SAKTI and initiated Vana Samrkshna Samithi under joint Forest Management in Kannaigudem as a first VSS in Khammam District. At the same time he worked as Chief Project Administrator in Agricultural and Social Development Society (A.S.D.S), Rekhapally and facilitated the VSSs training programmes in afforestation, Health and Environment Awareness campaign.
Mr. Subhani conducted number of training programmes on Human Resource Development for the team leaders of Aranyika ( A network of NGOs working in tribal areas of Eastern Ghats) and Sanghatitha and other groups. Attended a No. of training programmes like Para Legal aid, projiect foumulationand management, watershedmanagement, International workshop on Assessment methodologies of NTFP in JFM etc; He has conducted a study on " Impact of Felling on Regeneration of Bamboo(Dendrocalamus Strictus) in the Eastern Ghats".
He translated "N.P.R.R. Policy", "On farm conservation of seed Bio–diversity", "Flood Mannual 2007" from English to Telugu.
AWARDS:
AWARD OF APPRECIATION FOR THE BEST SERVICES (Best NGO in the District) DURING 2013. Awarded by the District Collector, Khammam on the auspicious day 67th Independence day celebrations (15.8.2013)
EXCELLENT PERFORMANCE graded by Deccan Development Society in National Environment Awareness Campaign 2013-14.
AWARD OF EXCELLANCE : Felicitated by Andhra Pradesh State Biodiversity
Board, Government of Andhra Pradesh. On International Day of Biological Diversity 22nd May, 2014.
AWARD OF APPRECIATION FOR THE BEST SERVICES (Best NGO in the Division) DURING 2019. Awarded by the Project Officer, Integrated Tribal Development Agency [ITDA], Chinturu on the auspicious Republic day 26.01.2020.
PAPERS/STUDIES PRESENTED/PUBLISHED:
Impact of felling on regeneration of Bamboo (D strictus) in the Eastern Ghats of Andhra Pradesh.
"Study on Status of Unemployed Tribal Youth in Chinturu Mandal" 2007.
Translation of book " ON FARM CONSERVATION OF SEED-BOIDIVERSITY" into Telugu regional Language.
Guide lines for clump management – sustainable harvesting and conservation of Bamboo in natural forests.
The nutrient values of Small Millets (Telugu)
Mohva nutrients – eatables (English)
"What oil is to gulf can be herbs and NTFP for Indian economy" published in
NIRD, Hyderabad.
LIST OF COMPLETED AND ONGOING PROJECTS:
Protection and management plan of Eastern Ghats.
Value addition to NTFP.
On farm conservation of Seed Biodiversity-NBPGR (National Bureau of Plant Genetic Resources)
Facilitation Community Forest Rights-FRA.
Local Fund raising by COLLCETION OF OLD NEWS PAPERS.
Conservation of Natural Bamboo forests in Bhadrachalam South division.
Awareness on MGNREGA, RTI.
National Environment Awareness campaigns.
Flood relief and rehabilitation.
Sustainable Agricultural practices.
"Empowerment of Tribal women through income generation from un-tapped Natural resources by adopting appropriate technology"
Training for 1800 tribal women in scientific collection and Value addition to MFP i.e. Mohwa Flower, Mohwa Seed, Tamarind and Gum Karaya-2015-2016.
"sustainable utilization and conservation of natural resources by tribal community through innovative technology for improving alternative living conditions"
I M P A C T
532 tribal women were empowered through capacity building in different sustainable leadership methods through initiation of self-help groups in the 51 villages. Getting regular benefits from government.
50 illiterate tribal women were trained as primary health providers at village level and they are providing primary health care, Immunization, and postnatal care etc at village level as government Asha workers in 50 villages.
Through regular fruit Barings plantation In 50 tribal villages 3600 families were now seasonally getting food and income sources.
In 9 villages 357 illiterate adult tribal women were got primary education. At present they are capable for reading and writing Telugu through our NFE centers.
455 Child labour children were enrolled / mainstreamed in schools from 50 villages. For all these children we ensured minimum education up to 10th class standard through government schools.
Through land development initiative we developed 100 acres of waste lands for cultivation. Through this effort from 4 villages 50 tribal families were ensured cultivation facility.
Up to now 1284 needy tribal families were ensured relief and rehabilitation support in disasters like floods, house firings, CARONA, etc in the Yettapaka revenue division.
Through Dignity for work in 150 villages community established and rejuvenated community infrastructures and assets like wells, meeting platforms, drinking water structures, internal roads etc.
678 marginalized tribal families got lighting facility in 25 villages through solar.
In 15 IDP settlements 625 families got drinking water facility through dug wells established in the streams.
35 families got 31.00 Lakhs share from the Bamboo sale under CFRA.
2100 tribal women trained in Minor Forest Produce value addition and marketing. Among them now 20% of women are become self-reliant.
Through Innovative Technology Intervention in 4 villages 635 families now utilizing UN utilized natural Resources as alternate living opportunities.
References: