Women Entrepreneurship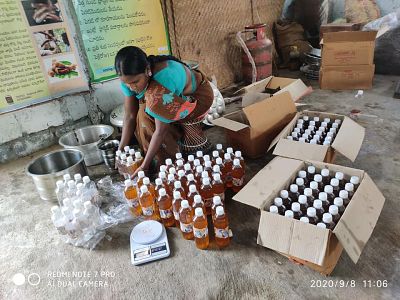 Association for Social and Humanize Action conduct various activities related "Sustainable utilization and conservation of natural resources by tribal community through innovative Technology for improving alternate living conditions" with the following objectives:
1. Empowering tribal women through capacity building in application of innovative technology. 2. Reducing drudgery of tribal women. 3. Establishment of 2 training-cum-demonstration centers. 4. Provide Machinery tools and equipment's. 5. Promotion of income generation activities. 6.Institutionalization and internalization of project concept
Some of the activities undertaken by Association for Social and Humanize Action contribute towards achieving Sustainable Development Goal- SDG-1- Eliminate Poverty, SDG-8 -Create Decent Work and Economic Growth, SDG-9 - Increase Industry, Innovation, and Infrastructure.
Donate
Kindly use the following bank details to make a donation:
For National Donation
Account Name
:
Association for Social & Humanize Action (ASHA)
Account No
:
096410011005390
IFS Code
:
UBIN0828351
Bank
:
UNION BANK OF INDIA
Bankaddress
:
Chinturu BRANCH, Alluri Seetharamaraju district Andhra Pradesh
To Donate National Donation Online: Donate Now
For International Donation
Account Name
:
Association for Social & Humanize Action (ASHA)
Account No
:
40090949690
IFS Code
:
SBIN0000691
Bank
:
STATE BANK OF INDIA
Bankaddress
:
NEW DELHI MAIN BRANCH, FCRA Cell, 4th Floor, 11 Sansad Marg, New Delhi – 110001