News & Events
Progress of Palm leaf craft training at Tellavarigudem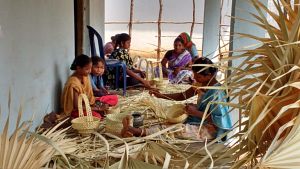 Progress of Palm leaf craft training at Tellavarigudem
Palm leaf article " BLESSINGS BASKET". We are successful in training of 6 master's in making of this basket.[seed-dst]. We hope to get good order for this item. Our second one is " PRIDE OF GARLAND".
Related News & Events
Leave message for us
Have a question or need support Contact Us ?