News & Events
LEGAL AWARENESS PROGRAMME at VODIYA CAMP 28th March, 2019.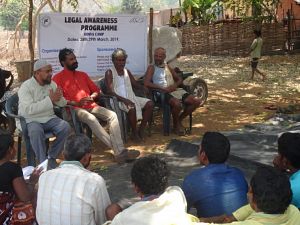 Legal Awareness Programme organized at Vodiya Camp on 28th March, 2019. Sri. Baalu Akkisa, President, Centre for Rights attended the meeting as Resource person. CFRA,FRA, MGNREGA, RTI, RTE, PESA and other related acts, laws, rules explained to the community. 57 members from 6 villages attended the meeting. Local issues were discussed and planed to work together for getting resolved.
Related News & Events
Leave message for us
Have a question or need support Contact Us ?