News & Events
Mahua Oil processing and packing for delivery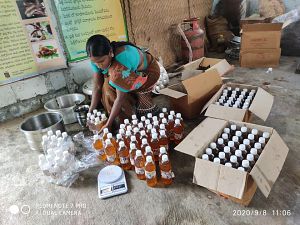 Mohua Oil for hair care, skin care and relief for joint pains. This is tree born seed oil and naturallay available in forest of tribal community in Bhadrachalam divison. We propose to process as tribal ancosters done for the benefit of urban community and same time an opportunity to income generation for enterprenuership of tribal community.
Related News & Events
Leave message for us
Have a question or need support Contact Us ?